Feeding Stonehenge
Unearthed Evidence of What Its Builders Ate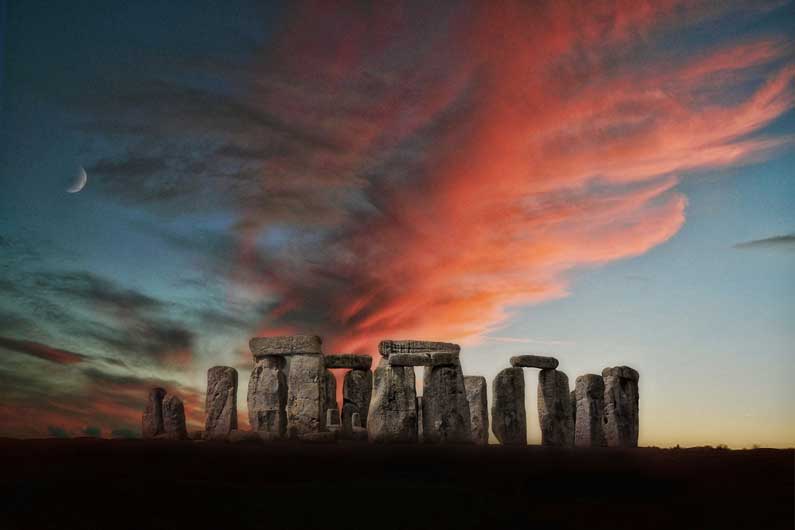 The mysteries of Stonehenge are pervasive even today, but little by little archaeologists are uncovering new evidence that helps us have a more robust understanding of this prehistoric monument and the people who built it. The main stage of Stonehenge began around 2500 B.C., and there is evidence it was as popular then as it is today.
The Stonehenge Riverside Project has now excavated eight of what they expect to have been one thousand houses near Stonehenge. Six of these houses have revealed the first intact Neolithic flooring ever found in England. What is perhaps most surprising is that this large settlement was occupied for only about 45 years between 2525-2470 B.C. Never-the-less, this site has yielded pottery shards and 38,000 animal bone fragments–the largest amount ever excavated throughout Europe.
With modern technology we are now able to discern what these people ate
It has been theorized the people who feasted at this settlement may have constructed nearby Stonehenge. At that time, the Neolithic people of Britain had been farming for about a thousand years. With modern technology we are now able to discern what these people ate, how it was prepared, and where the food came from. Ninety percent of the bony remains were pork and eight percent were beef. Some of the remains found in garbage pits still had meat on them, indicating that there was likely more than enough food to supply the populace.
Some of the bones had been burnt and  were likely roasted over an open fire on a spit, while other bones showed evidence of being butchered with stone tools. This butchered meat was probably cooked in pottery (perhaps in a  stew) as pottery remains showed traces of pork, beef, and dairy products. Pottery remains also show evidence that the people who inhabited this settlement were from wide-ranging parts of England, demonstrating that Stonehenge may have been as celebrated then as today.
If you have the opportunity to visit Stonehenge, make sure to visit the Stonehenge Visitor Center to learn more.