How Gremlins Beat the Nazis
Historical Analysis During WWII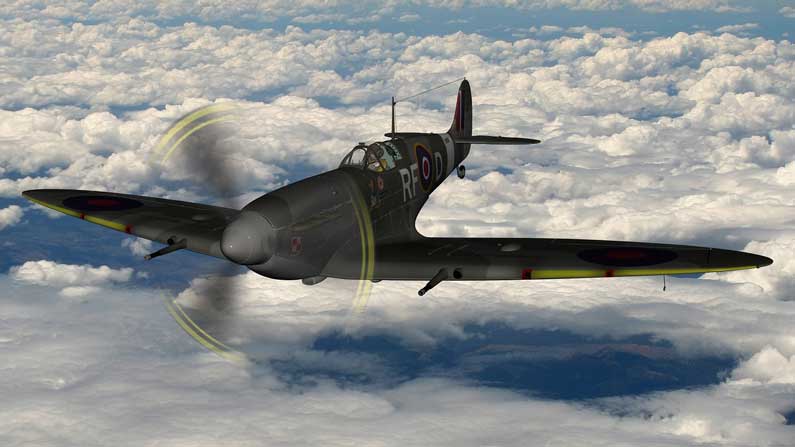 Although there's some debate about the origins of the term "gremlin," I think it most likely originates from the Old English word for gremian–meaning "to vex." Indeed, gremlins were popularized as a mischievous creature during World War II by the Royal Air Force (R.A.F.).
There is a great deal of printed evidence during this time conceptualizing gremlins as the cause of otherwise inexplicable accidents to flight crews on the ground as well as in the air. There was even banter that gremlins were on the payroll of the Nazis, at least until it was learned that the German aerial warfare branch (the Luftwaffe) was also having similar unexplained accidents. This led John Hazen (a folklorist) to describe the concept of gremlins to be the result of a new phenomenon–the age of machines.
Author and historian Marlin Bressi stated, "Gremlins, while imaginary, played a very important role to the airmen of the Royal Air Force. Gremlin tales helped build morale among pilots, which, in turn, helped them repel the Luftwaffe invasion during the Battle of Britain during the summer of 1940. The war may have had a very different outcome if the R.A.F. pilots had lost their morale and allowed Germany's plans for Operation Sea Lion (the planned invasion of the U.K.) to develop. In a way, it could be argued that gremlins, troublesome as they were, ultimately helped the Allies win the war."
After all, it would be much better to blame gremlins for injuries and deaths, rather than you own squad-mates.
Whether the gremlins were employed by the R.A.F. as a means to win the war against Hitler's Nazis, or a hallucination induced by the stress of war–there were many airmen who swore to have witnessed the creatures sabotaging equipment and otherwise causing trouble.
When you next have an accident, however minor, maybe you should give a quick look around. You might just catch a glimpse of a gremlin.
If you are interested in historical folklore, you may love my historic dark fantasy Tales of Malstria series. Check it out!