Into the Drowning Deep
by Mira Grant
The good thing about this book is that it is super compelling, impossible to put down, will make you read it all in one huge gulp. The bad thing is that you'll probably have work tomorrow and not sleep the entire night afterwards. Do not read on a weekday! Grant's sirens will haunt your brain, her characters will make your heart race with concern, you will not be able to face the dark or even think about stepping into a body of water deeper than three inches until the impressions have faded. And they will stick around for a long, long time.
Amazon Reviewer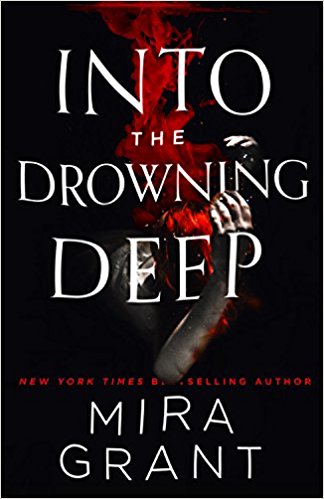 The ship Atargatis is found adrift, and a startling discover is made when footage is found showing humanoid creatures slaughtering the crew. None are left alive.
When Tory, a graduate student studying acoustic marine biology, receives an offer to board the Melusine to uncover the mysteries of the Atargatis, she jumps at the opportunity. Her elder sister, after all, had died aboard the Atargatis and Tory wants nothing more than to avenge her death.
Along with a group of scientists, Tory is going to discover a truth that is amazing and terrifying. Will she survive the expedition?
This book looks really interesting to me. I'm going to get it on Audible straight away.