One of King's best! Even after nearly forty years, "IT" still is one of the best of the modern horror books out there. King does a masterful job of leading the reader back and forth from past to present as he unravels the story of the evil underlying the town of Derry. There is a reason the idea of killer clowns has become ingrained in the psyche of the American conscience, and this book put it there first. Everyone who wants to see the new movie should read the book first!
Amazon Reviewer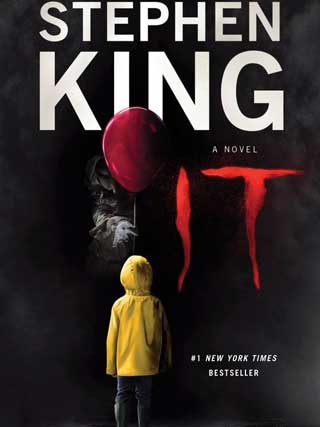 Welcome to Derry, Maine. It's a small city, a place as hauntingly familiar as your own hometown. Only in Derry the haunting is real.

They were seven teenagers when they first stumbled upon the horror. Now they are grown-up men and women who have gone out into the big world to gain success and happiness. But the promise they made twenty-eight years ago calls them reunite in the same place where, as teenagers, they battled an evil creature that preyed on the city's children. Now, children are being murdered again and their repressed memories of that terrifying summer return as they prepare to once again battle the monster lurking in Derry's sewers.

Readers of Stephen King know that Derry, Maine, is a place with a deep, dark hold on the author. It reappears in many of his books, including Bag of Bones, Hearts in Atlantis, and 11/22/63. But it all starts with It.
"Monster Clown"
Need I say more to give you the creeps?