Mysteries of the Djinn
A Powerful Being of Immense Power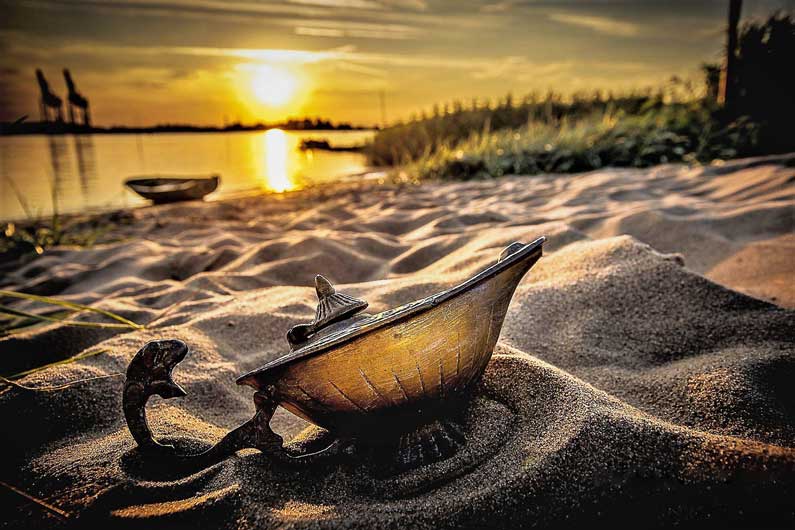 Stories of djinn are far reaching, originating in antiquity. The djinn are often described as supernatural beings that thrive on interfering in humans' lives. Like people, djinn can have good or evil motivations but are more often described as being malicious entities that bring bad luck, illness, disaster and even death.
Djinn can be summoned during magical rights by humans in an effort to use the djinn's power to their purpose. Born of a smokeless fire, and, much like fire, djinn are known to be difficult to control. Even when seemingly granting favors, these entities often twist events to the peril of those around them. Summoning a djinn, therefore, is not without its risks.
Djinn are known to be difficult to control
You may be fortunate or, more likely, unfortunate enough to encounter a djinn anywhere, as djinn do not have to be summoned by magic to enter our realm. They can be encountered anywhere, although they do prefer the solitude of the wilderness, deserts, and caves. Djinn are masterful shapeshifters and can take the form of anything they choose Their favorite form is that of a snake or a black dog, but they are often described as taking the forms of humans or demons.
Djinn tend to be more active at sunset, and, if you were to encounter one, they can even take possession of your body. In doing so, these tricksters can cause havoc with marriages and relationships.
So, if you do encounter a djinn, be careful what you wish for.
If you like tales of the supernatural you may love Tales of Malstria by Traci Robison.