A Massive Mayan Discovery Underway
With the Advent of New LIDAR Technology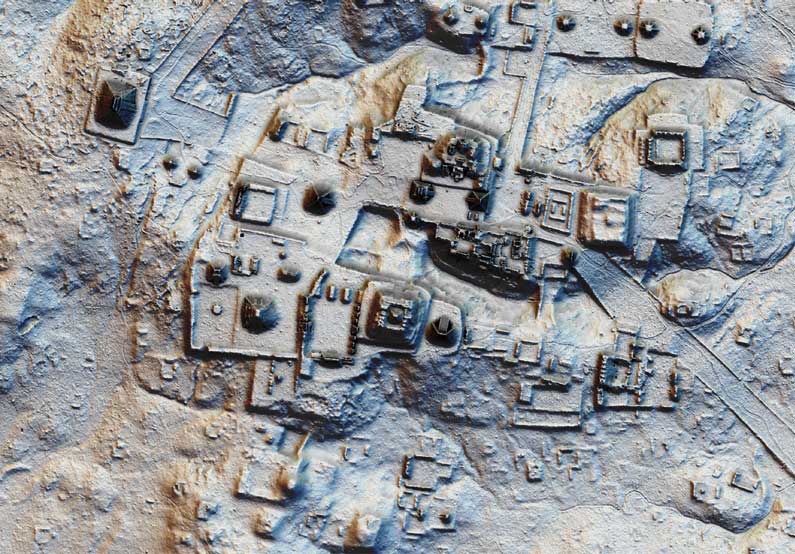 Image courtesy of PACUNAM/Marcello Canuto & Luke Auld-Thomas
Archaeologists have long traipsed through the dense Guatemalan jungle in search of lost ancient Maya civilizations. But a new technology has made exploring vast jungles a much quicker and easier task.
This is a game changer
Utilizing a LiDAR (Light Detection and Ranging) mapping system installed on an airplane, scientists have been able to accurately map the surface of the jungle through it's dense canopy. Basically, this technology uses a pulsed laser (firing 150,000 pulses per second) to measure variable distances to the Earth. By analyzing differences in laser return times and wavelengths a digital 3-D topographical map can then be produced.
An archaeologist at Ithaca College, Thomas Garrison, told NPR "This is a game changer". It changes "the base level at which we do Maya archaeology".
What once took archaeologists months to survey, now only takes hours
This technology has recently revealed something quite astonishing in the jungles of Guatemala. Previously undiscovered Mayan pyramids, houses, buildings, agricultural fields, raised causeways, defensive walls, interconnected watchtowers, and even a fortress have all been identified using LiDAR. In fact, 60,000 such structures have been discovered–making up one massive city. It is estimated that approximately ten to fifteen million Mayans lived there.
These structures demonstrate the Mayan's ability to mold the jungle around them, taming it to suit their needs. There is clear evidence of huge irrigational systems to feed their populations, but also the need to protect themselves with large-scale warfare tactics.
What once took archaeologists months to survey, now only takes hours.
What other insights into the Mayan culture might be revealed by taking a closer look at this amazing discover? What other ancient cultures might be discovered using LiDAR? Only future generations will know the true extent of our past unraveled by such brilliant technologies.
What do you think of LiDAR and it's impact on archaeology?