Do You Know the History of Trolls?
Check Out What You Didn't Know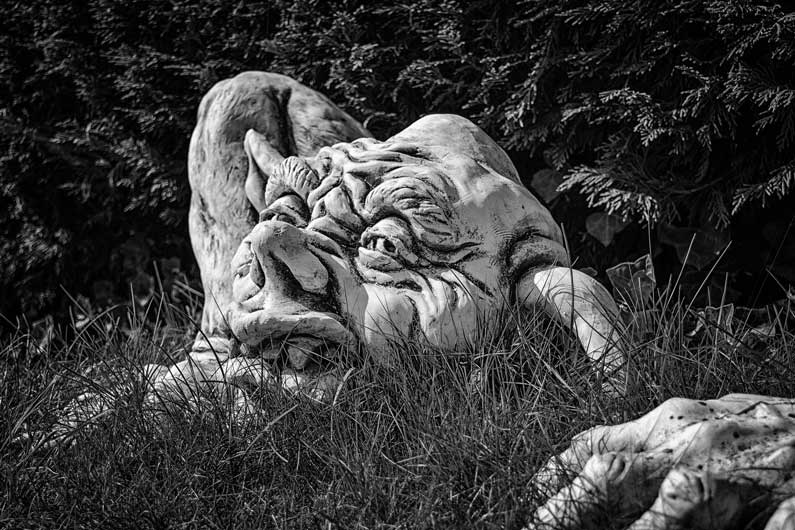 In Old Norse, the word troll translates to "fiend" and I think that this definition most accurately translates with Norse mythology and Scandinavian folklore–each of which describe trolls a little differently from one another.
Even still, this lumbering giant was immensely strong and dangerous
According to Norse mythology trolls were communal creatures that isolated themselves from humans in mountains, rocks, and caves. Although there was a great deal of variation in how trolls were defined, they have been described as unusually large/strong/ugly creatures and are seldom friendly or helpful–which seems the most similar with Scandinavian folklore. Even still, in Norse mythology, the word troll seems to have also been interchangeable with witch, evil spirit, ghost, demi-god, and demon–to name a few.
It wasn't until later, in Scandinavian folklore, that the word troll had a more concise description. There are numerous Scandinavian tales that describe trolls as extremely ancient and dimwitted. Even still, this lumbering giant was immensely strong and dangerous. They did, however, have their vulnerabilities. Trolls were said to be fearful of lightning, repelled by the sound of church bells, and could be turned to stone when exposed to sunlight. Some tales describe trolls as hurling boulders at churches, destroying them to prohibit humans from ringing their bells. Boulders that can be found throughout Scandinavia have been described by some as those cast by trolls, or the remains of the giants themselves after having been exposed to sunlight.
Even today the term "troll" is rather commonplace. Consider the troll Grendel from the Old English poem Beowulf, Mr. Bilbo's trolls from The Hobbit and The Lord of the Rings trilogy, or even the fairy tale Three Billy Goats Gruff. There are many more examples: can you name a few?