Selot's Tale
by Perla Giannotti
I found this book to be very original in the genre of fantasy; really well written; great setting; unpredictable. I'm curious to know where the story takes us after this. Not the usual fantasy drivel.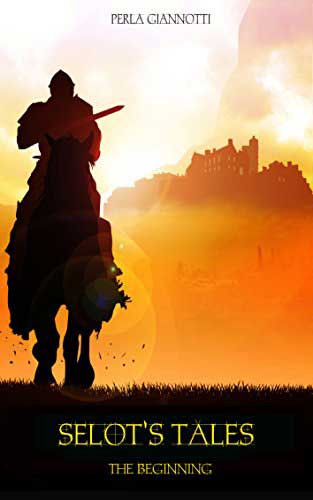 In a small marquisate, on the untouched peak of its highest mountain, lies a powerful secret which hides itself behind legend, myth and superstition of the people of Atiarav. Its courageous marquis warrior, Lord Var is commanded by the all-pervading king of Dar to retrieve this mysterious secret which has the power to deliver victory over the entire earth to whoever possesses it. Accompanying him is Selot, a young and obedient friar whose existence has been limited to the walls of an abbey on the plains at the foot of the marquisate. The journey is fraught with difficulty and danger but as their quest becomes ever more perilous and challenging, a deep friendship is formed between Var and Selot. Their courage, honour and the fact that innocent Selot has himself a dark and mysterious power within, may save them. Will this young friar who is an unknowing guardian of a mysterious and extinct race be the salvation of the destiny of Atiarav ?

And so begins the adventures of young Selot….
Medieval fantasy with a mystery to unravel. Sign me up!