The Frankenstein Chronicles
An Amazing Gothic Netflix Series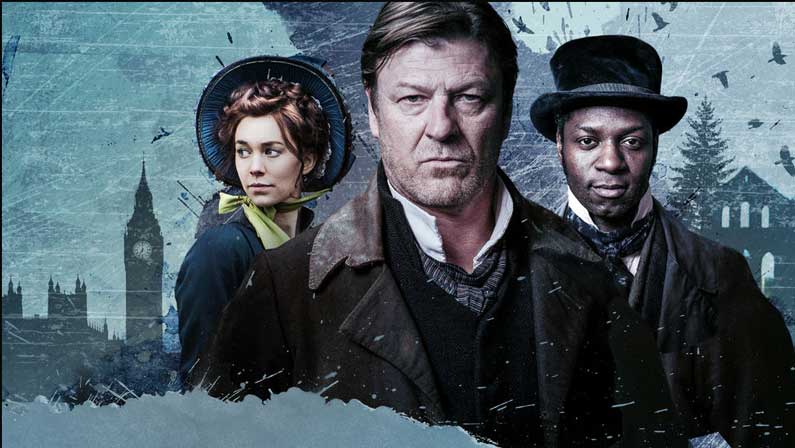 I recently found some great inspiration for my writing in the most enjoyable way possible. There is a new Netlix series entitled The Frankenstein Chronicles that has completely captured my interest. Based loosely on Mary Shelley's Frankenstein, this series follows police inspector John Marlott (Sean Bean) as he becomes entangled in a mystery involving the disappearance of children who later are later found mutilated–corpses of various children hewn and sewn back together. There is also a background story that it slowly being teased out–something to do with inspector Marlott's dead wife and child, but how this will unfold throughout the story is unclear.
I simply can't wait to watch more
I've only just watched the first episode, and I simply can't wait to watch more! I love how the series has a authentic 18th century feel to it. From the mucky streets, rampant poverty, archaic medical practices, and seedy underworld all bringing this show to life in the most genuine way possible. The Frankenstein Chronicles definitely does not pull any punches, and for me, that's a good thing.
This TV series is very much like my own Tales of Malstria series. Like The Frankenstein Chronicles, my dark fantasy series is very much founded in good historical research that gives the story an excellent contextual background. Like my books, the main characters struggle with questions of morality in a world where there may be no good decisions to be made. With wonderful writing, The Frankenstein Chronicles focus on humanity, not the monster . . . and in my Tales of Malstria series I have tried to do the same.
Despite two of my Tales of Malstria series (The Taking & Tangled) taking place in 12th century England and revolving around vampires, the two stories have the same dark boding gothic feel to them. If you like one, I'm certain you'll love the other.
Now, enough chatting . . . I have to see what happens next!