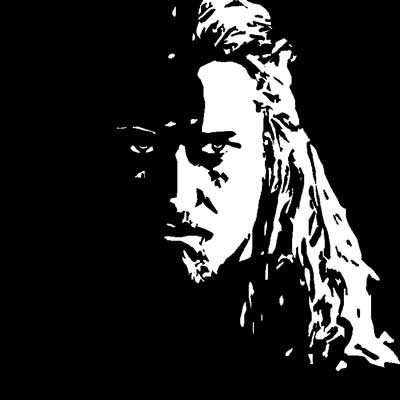 Pronunciation: Skel
AKA: Ghost
Hair Color: White
Eye Color: Violet
Motto: To die in battle is to live forever
Desires: To get revenge for his brother's death
Weapon of Choice: Composite bow
Description: I didn't want to see that face ever again. Whatever it was, it had never been human. The eyes were as pale as the skin. Washed-out, but not clouded like eyes of the blind, they were crisp, cutting. They'd looked through me a moment before they'd passed me.
What Are Your Thoughts on Skel?
Does Skel have real magic?
Do you have a favorite scene?
What's your favorite quote?
How long has he been looking for Leures?
Do you think Skel hurt Treowyn?
Does Skel seem to enjoy torturing Quin?
I spurred my horse as the slope tapered into the valley, a familiar landscape rendered unfamiliar–too crisp and detailed for night. I missed the deep shadows that used to frighten me. It bothered me to know nothing worse than us waited beneath the trees.
Share Your Thoughts About Skel
Enjoy Other Characters From Tangled